2011 Honda Odyssey—the Minivan that even James Bond would love!
Are you in the market for something with the sensibilities of a minivan but the style of a sleek sports car? If you are "over" the mom minivan and want something sportier, check out the new 2011 Honda Odyssey from Howdy Honda. The new sporty design resembles more of an SUV than a minivan. Despite the more compact, cool appearance, this vehicle is packed with even more room, amenities, luxuries and enough gadgets to satisfy Mr. 007 himself!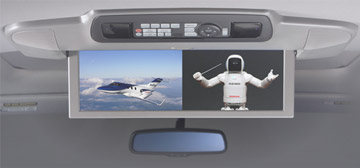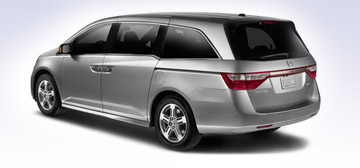 Odyssey owners can rest assured; this minivan continues to be one of the most gas efficient vehicles on the road. Plus it has all the same safety bells and whistles you've grown accustomed to and expect from Honda. Besides safety the 2011 Honda Odyssey has many new conveniences such as:
» Refrigerated front console drawer that can hold up to four 20 ounce containers
» Special iPod/cell phone drawer with power outlets
» 16.2 inch dual view, ultra wide DVD entertainment system with 12 speakers
» 15 cup holders—holds anything from a Big Gulp to a skinny Red Bull can
» More shoulder and leg room

Come down to Howdy Honda in Austin Texas to test drive and learn more about this wonder vehicle. We will debut the new 2011 Honda Odyssey line this fall. Call us at (512) 443-4300 for more information.