2013 Honda Civic vs 2013 Hyundai Elantra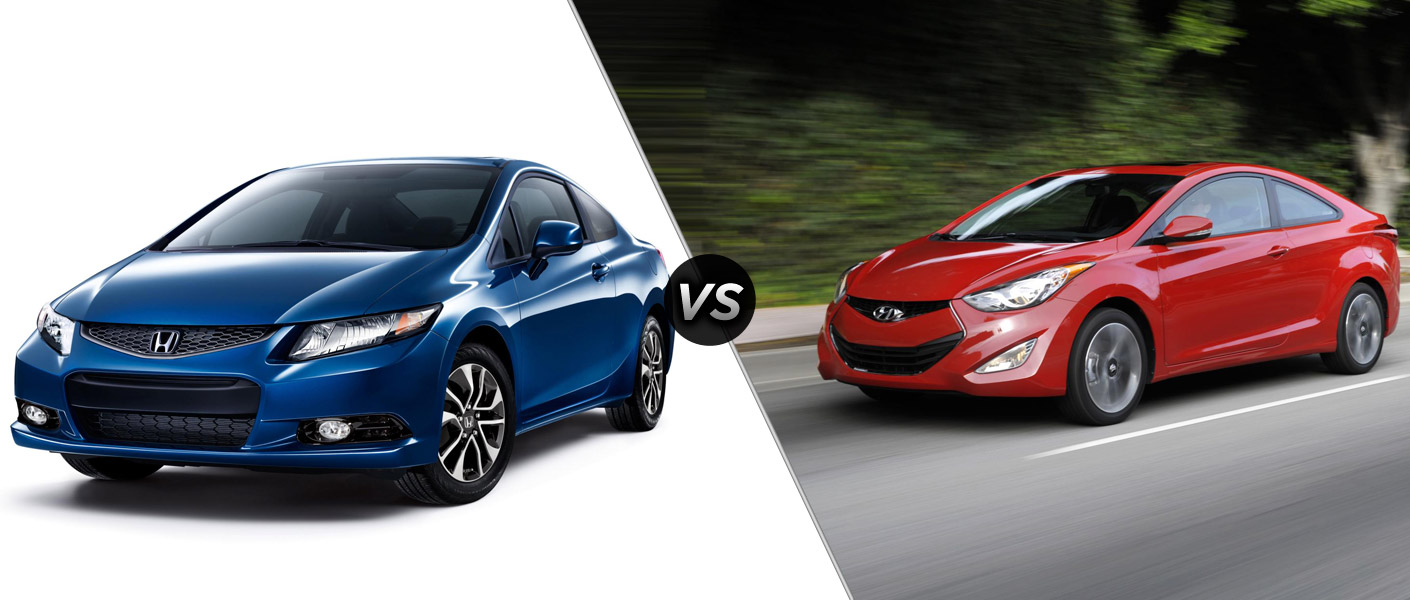 | | | |
| --- | --- | --- |
| 2013 Honda Civic | | 2013 Hyundai Elantra |
| 28/39* | MPG | 28/38 |
| 140 | Horsepower | 148 |
| 128 ft-lbs @4300 | Torque | 131 ft-lbs @4700 |
| 5 | Total Seating | 5 |
2013 Honda Civic vs 2013 Hyundai Elantra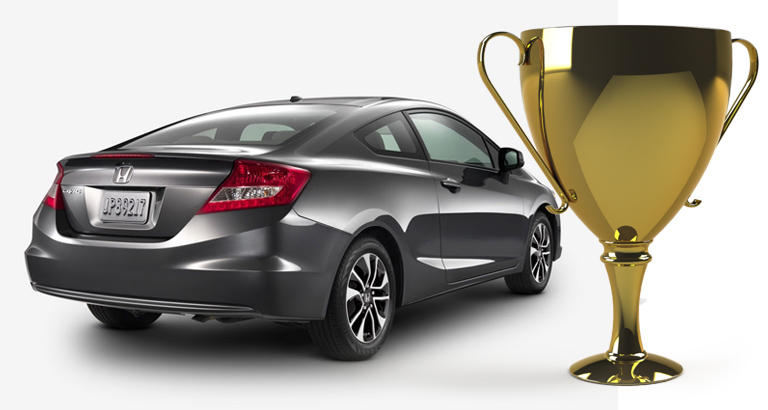 When comparing the 2013 Honda Civic vs 2013 Hyundai Elantra, it's obvious that two very similar vehicles are going against each other. Both feature a 1.8-liter four-cylinder engine under the hood. Therefore the fuel mileage and performance numbers on both vehicles are going to be very similar.
Since there are so many similarities between the two cars, the choice really comes down to a few 'X' factors for consumers. This is where the 2013 Honda Civic really shines – offering a combination of outstanding style and performance. The Civic comes in both a coupe and sedan model, giving consumers a great amount of options on how their ride is going to look and feel. Conversely, the Elantra only comes in sedan edition. Speaking of options, the Civic comes in many. There is the Civic Sedan, Coupe, Si Sedan, Si Coupe, HF, Hybrid and Natural Gas.
Why Wait Any Longer?
The Honda Civic has long been a standard of performance in the small car market. And the 2013 Honda Civic might be the best example of this yet thanks to a complete redesign. When putting the 2013 Honda Civic vs 2013 Hyundai Elantra in the style category, there is really no comparison. But when you figure in the performance and efficiency as well, it's pretty clear that Honda has created a complete car.
Check out the Honda Civic in sedan and coupe form at Howdy Honda in Austin, TX. The dealership stocks a huge selection of the Civic, so there are many ready to test drive right away. When it comes to the 2013 Honda Civic, Howdy Honda has the information and the selection that you crave.